Family and friends unable to attend a Funeral Service?
Funeral Live Streaming is 
the solution 
to help them still be part of remembering the loved one who has passed.
Family and friends can often be prevented from attending the funeral of a loved one or friend for a number of factors outside their control, such as, Covid-19, living interstate, or overseas, pregnancy, restricted by age, working or other commitments to name a few.
Rather than missing out altogether in not being able to share in celebrating the life of a loved one who has passed away, a live streaming of the funeral via a webcast is an alternative option.
The Funeral Live Stream helps those unable to attend the physical funeral service itself to still be able to view and hear everything from anywhere in the world.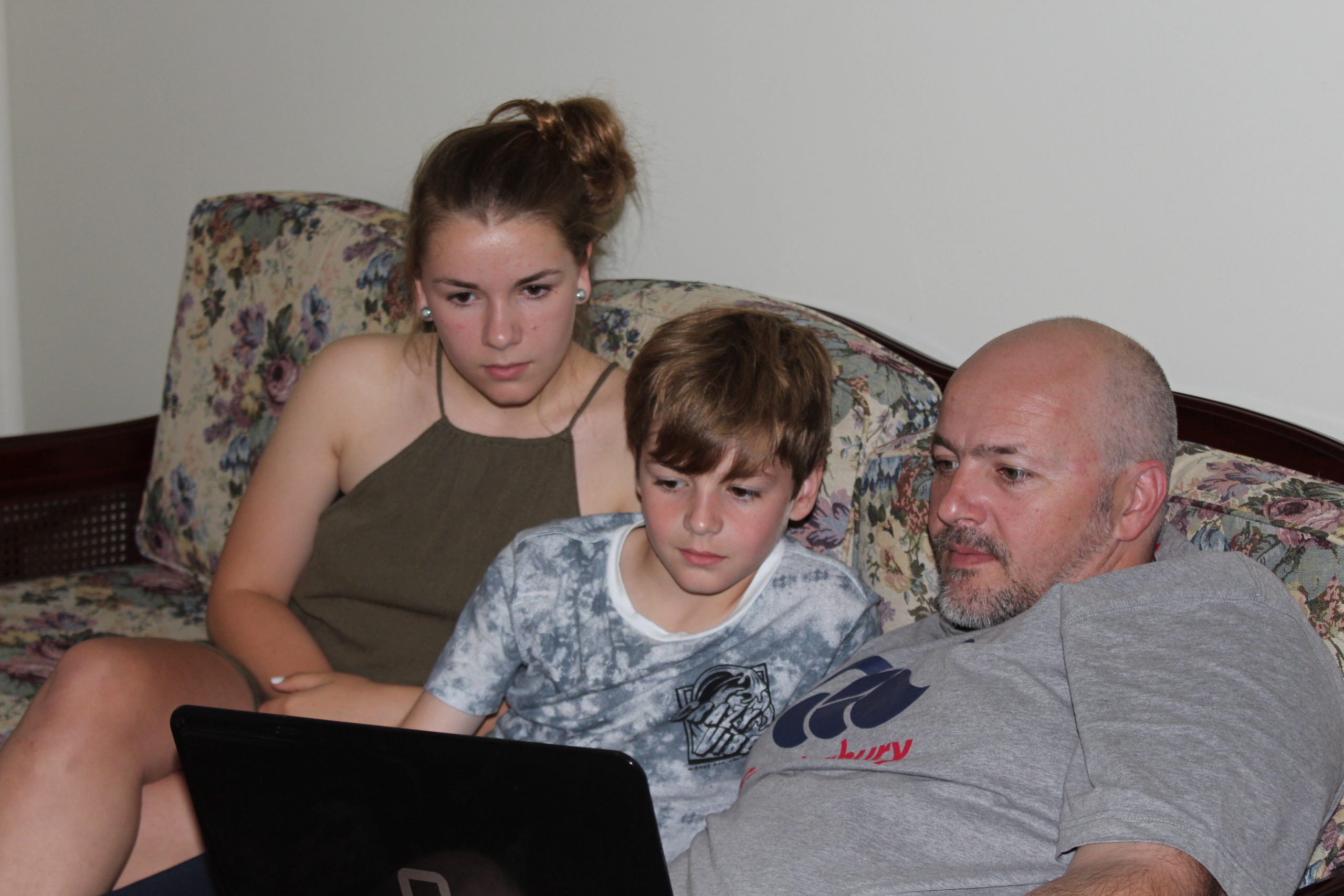 How Does Funeral Live Streaming Work?
Funeral Live Streaming is done in a non intrusive and respectful manner, in most cases from the rear of the venue.
Globalcast Digital Media Funeral Live Streaming Team use multiple High Definition Video Cameras to capture every angle.
These are fed into a state of the art live streaming system utilising multiple internet connections and thereby ensuring the highest of quality and stable broadcast all around the globe.
Your loved ones and friends unable to attend the funeral in person simply log onto a supplied web page and participate in the event live as they listen to and watch proceedings from wherever they are.
Frequently Asked Questions on Funeral Live Streaming.
How do people know that the Funeral Live Stream is available?
Globalcast Digital Media Funeral Live Streaming Team supply you and your Funeral Director with a website link that you can provide to family and friends for them to access.
What is the difference between Funeral Live Streaming and Funeral Webcasting? 
Both are the same service just a different descriptive name, webcasting is an older name live streaming has been used more recently.
Can the stream be private or public?
Most people choose to make the event available to whoever wants to watch it. There is however the option of having a private link so that only those you personally invite are able to access it.
Can the funeral be watched at a later time?
Yes, the service is recorded and is posted on our Endless Memories Memorial site so that it can be viewed indefinitely. As part of our service we also provide edited versions of the service eg: the eulogies, which can be watched back later without having to re-watch the whole service.
Can every funeral be Live Streamed?
Globalcast Digital Media uses the latest technology to live stream the service. There are some areas that do not have internet coverage in which case we can post a delayed stream within a few hours of the event.